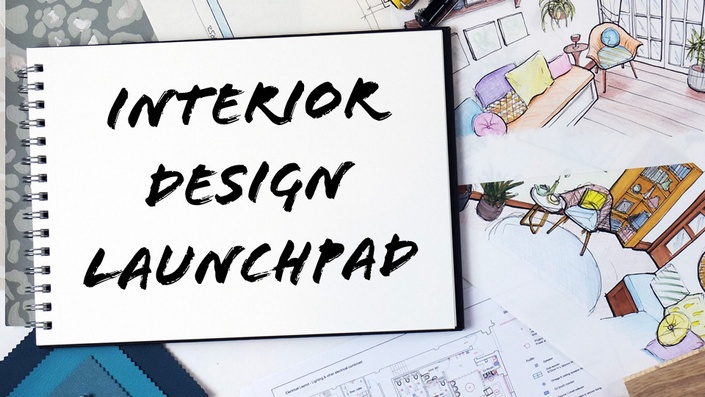 Interior Design Launchpad - Autumn 2017
Learn how to design your home using the professional interior designers' step by-step method. Get the professional look without the designer price tag.
The Interior Design Launchpad is currently running with a fantastic group of students (who are creating amazing designs for their homes - yay!). It'll be running again in Autumn 2017. To be the first to know when the course is open for enrolment, click the button below and enter your details.

Interior Design Launchpad is a six week course with one new module each week. It's a hands-on, practical course which takes you step-by-step through the whole process of designing a room in your own home.
---
The story behind Interior Design Launchpad
I created this course because I've seen time and again homeowners struggling with their interiors. I want to help as many people as possible but I totally understand that not everyone can afford to hire an interior designer. My lowest price online design package starts from £800 and that gets you a limited design for one room.
This course will give you the skills, tools and confidence you need to design a room in your home. And then you can use those skills and tools to design every other room too! It's taken me seven years to perfect my interior design process but I'll share it with you in just six weeks.

---
Who is Interior Design Launchpad for?
Homeowners who want to love their home but don't know where to start with re-designing a room.
People who want the look and feel of a room that's been professionally interior designed but don't want to pay the "designer" price tag.
People who want to be proud of their home. They want to look forward to coming back to your space at the end of the day. And they want to share their home with friends and family.
Beginners and advanced DIYers who've always enjoyed decorating and might just have a flair for transforming a room from drab to fab!

I'll walk you through the method that interior designers use to create gorgeous rooms for their clients. I'll break the method down into simple, manageable steps that you'll follow.
At the end of the course you'll have an amazing design for your perfect room!

The next run of the Interior Design Launchpad will start in September and run for a total of seven weeks. That's three weeks of modules and homework, a "reading week" and then the final three weeks of modules and homework!

This course is closed for enrollment.
What's included:
30-60 minute video tutorials each week that take you step-by-step through the process of designing your interior space.
Downloadable resources – templates, quick reference guides and cheat sheets.
Weekly Homework Challenges.
Bonuses for the Autumn 2017 course run:
Access to the private Facebook group with me and your fellow students – share your work and receive guidance and feedback.
Group online calls twice a week via Office Hours.
Direct email access to me.
Course completion certification.
---
Professional input
Each week I'll hold two "Office Hours" sessions where I'll address any queries you might have. These interactive sessions are your chance to get live feedback from a professional interior designer (that's me!) on your design ideas and your weekly challenge work.
I'll be holding your hand every step of the way, making sure you get the best possible design at the end of the course.
It'll be hard work, a little bit challenging and a whole lot of fun!
What we'll cover in each module
Module 1 – Getting started and laying the foundations for a great design
Setting course goals and writing your interior design brief
Sketching your room floor plan
How to measure your room
Start gathering inspiration.
Module 2 – Exploring and drawing
Exploring your interior style
How to refine your design direction
Mood boards – what, why and how?
Drawing a scale floor plan of your room.
Module 3 – Room layout and budgeting
How to measure electrical equipment
Considering functional requirements
Zoning and flow for a successful design
Deciding on your room layout
Planning your budget.
Module 4 – Colour, pattern and texture in interiors
Colour theory for interior design
Your colour palette
Adding colour and texture to your room
How to choose flooring
How to pull your room scheme together.
Module 5 – Lighting and fitting out your room
Light up your room!
How to select the right furniture
Choosing window treatments
How to visualise your new room.
Module 6 – Finalise your gorgeous room design
Selecting accessories for your room
Styling your room for success
How to present your design to friends and family
Hints and tips for implementing your design.
What people are saying about the Interior Design Launchpad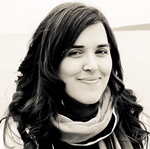 "The Interior Design Launchpad not only helps me define my interior design style, but is also giving me the tools required to translate this style into reality in my home. It is giving me the knowledge and tools needed to be able to design my entire house so that it is functional and stylish. The course is really hands on and you create beautiful designs really early on in the course. It is so motivating!"
- Elisabeth Luther, Lancaster UK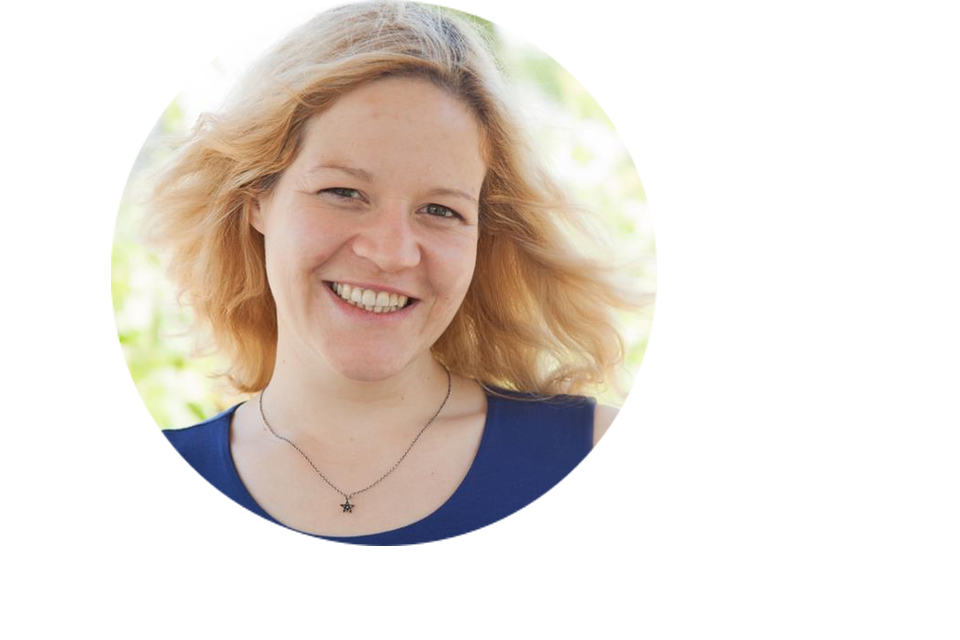 "I love it! I would never dare to design a room, wouldn't know where to start, have no clue what to do about any of this. The course takes me through this in a professional way and helps reign in any overwhelm."
- Kerstin Cable, Course creator and tutor at www.fluentlanguage.co.uk
"I would definitely recommend this course and I would say that it definitely helps novices like myself to get in to design and creation. It doesn't feel overwhelming or over-complicated. The information Sarah gives is clear and there is a lot of help from her if required. Most importantly the course is fun, enjoyable and easy to grasp! "
- Becca Williams, Leyland UK

Your Instructor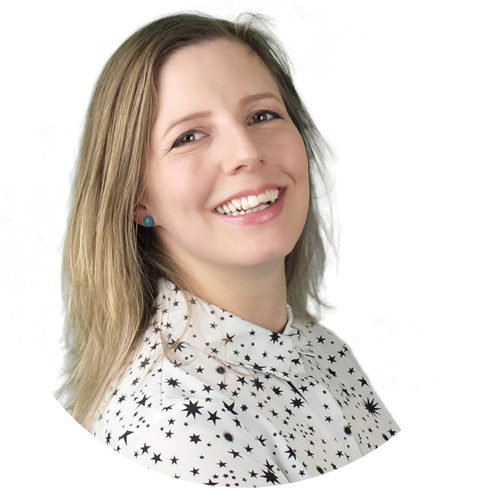 Hi, I'm Sarah. I've been a professional interior designer for seven years, and I've been designing rooms for much longer than that! Ever since I was a kid I've loved playing with room layouts, colours, textures, patterns and materials.
I hold a Masters degree and Bachelors degree in design and was in-house Senior Designer for an interior design consultancy before setting up my own business in 2012. Since then I've helped over 50 happy clients with their design conundrums.
I get great satisfaction from knowing that my clients will have a better quality of life in their newly designed rooms.
Answers to the questions I get asked a lot are included below.
If your query isn't answered here, or you'd like to discuss the course with me directly, please contact me using the following details:

+44 (0) 7793 716356

Frequently Asked Questions
When does the course start and finish?
The course starts in September 2017. We'll do three weeks on, one week off and then another three weeks of interior design awesomeness! You'll have ongoing access to the course content and a further 6 months' access to the online community.
Do I need any previous interior design experience?
No! The course is suitable for beginners (such as first time home owners who have never re-decorated their home) as well as more experienced students who may have re-decorated a few homes and want to learn how the professionals approach design projects.
I haven't got any design software, can I still do the course?
Yes, absolutely. I will be recommending some digital tools during the course and these are all free. They are accessed via a browser so you won't need to download any new software to your device.
What equipment will I need?
All you'll need to get started is: - Notebook / sketchbook and pen / pencil - Ruler - Tape measure - A device you can view the web-based course on, and use for collecting inspiration from the internet (phone / tablet / computer) - Access to a printer will be handy but it's not essential - An enthusiastic frame of mind!
How much time do I need to commit to the course?
Completing the Interior Design Launchpad will take you approximately two to six hours per week for six weeks. There will be 30-60 minutes' tuition each week followed by challenges for you to tackle. Everyone works at a different pace but the weekly challenges will take approximately 2-4 hours to complete.
What happens at the end of the course?
I'll be issuing a certificate to every student that has completed all the modules and can demonstrate that they've completed each week's Homework Challenges at the end of the six week course!
Do I receive a qualification at the end of the course?
The Interior Design Launchpad is designed for enthusiastic homeowners who are ready to re-design a room in their home. It's an extremely practical and achievable course for budding designers! There isn't a qualification attached to the course but once you've completed the course you'll be able to apply your new skills to design your whole home (and maybe even your friends' homes too…!).
What if I get stuck?
Don't worry, help is at hand! The private Interior Design Launchpad Facebook group is available 24 hours a day for you to seek help and support from your fellow students. I'll be dropping in there daily to answer any questions you might have. I'll also be holding live "Office Hours" sessions twice a week where you can ask me questions directly. I'm with you throughout the duration of the course to make sure you get the very best results by the end of the six weeks.
What if I am unhappy with the course?
We would never want you to be unhappy! If you aren't happy with the course content within the first 30 days, I will be happy to give a full 100% refund of your course fee. I'm confident that you'll get the results you want out of the course but if doesn't work out for you simply get in touch with me to request a refund. Please be aware that the course does require commitment and input from students – you'll need to put the work in to get results out. If you ask for a refund I will need to see evidence that you have completed the work, engaged with me through the office hours or Facebook group and worked through the course materials.
This course is closed for enrollment.